User self-service
Welcome to TunnelHound! TunnelHound is an easy-to-use VPN system that your network administrator has chosen for your organization. TunnelHound is based on the cutting-edge WireGuard® protocol, and can be used on most operating systems and devices.
For end-users, you can use the TunnelHound portal to:
Administer the devices you use to connect to TunnelHound
Configure how the system should contact you for notificates
Reset your device credentials in case you lose them or they are compromised
Signing in
Based on your administrator's settings, you can sign in to TunnelHound via your organizations single sign-on provider or via a username and password.
For an SSO login, navigate to your organization's VPN and click the appropriate button under the 'Login with SSO' section. Depending on your administrator's configuration, there may be multiple SSO login providers configured. Choose the one which best suits you or ask your administrator for more advice. Your account will be set-up automatically if it doesn't exist.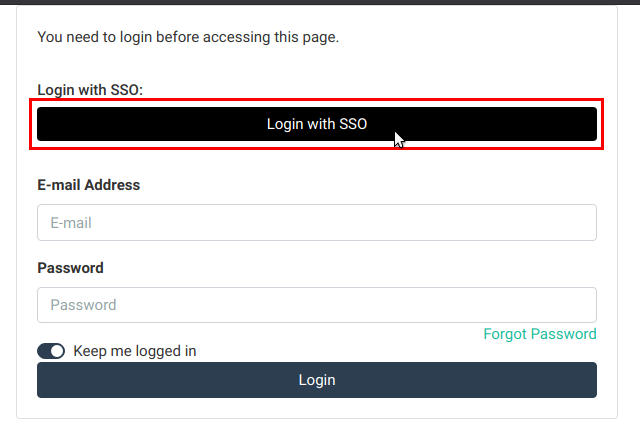 For a username and password login, your administrator will need to create an account for you and send an invitation. Once they've done that, check your inbox for an invite link. Follow the link to setup the password for your account and log in.
First Steps
Most users will want to start by connecting a device to TunnelHound. Based on your adminstrator's settings, you may be able to do this yourself, or your administrator will need to invite you. Ask your administrator what their preferred mechanism is for your organization.
---